We are a collective of artists and designers who produce 2D and 3D works including new media art and technologies. The group develops site-specific installations, sculptures and experiential art for clients.
The studio's sculpture production is rooted in the practice of veteran sculptor Terry Poh, a sculpture graduate of Middlesex University London, UK. Terry is experienced with casting in metals (bronze, aluminium, steel) as well as in direct carving methods with stone and wood. Leon has explored castings and fabrication as well as works involving new media technologies.
Terry Poh (b. 1944) is a sculptor, painter & designer. A Fine Art graduate (BA Hons) from Middlesex University London, UK, the artist completed post-graduate studies in Art & Design majoring in Sculpture. Working with direct sculpting in his stone works and foundry casting in his bronze sculptures, the artist also deploys 'construction' materials such as cast-iron rods, plates and wires in his assemblages. His works have won awards and accolades including the Distinction Award at the Tan Tsze Chor Awards in 2012, and two Commendations in the UOB Painting of the Year [1997].
Leon Chen (b. 1975) produces sculptures and new media installations. A Masters-of-Science graduate in Telecommunications and Multimedia from the university Institut Supérieur d'Electronique de Paris (ISEP) in Paris, France, he was apprenticed to a professional sculptor at Fujuu Studio for 8 years and has melded conventional sculpture fabrication with new media technologies in his practice.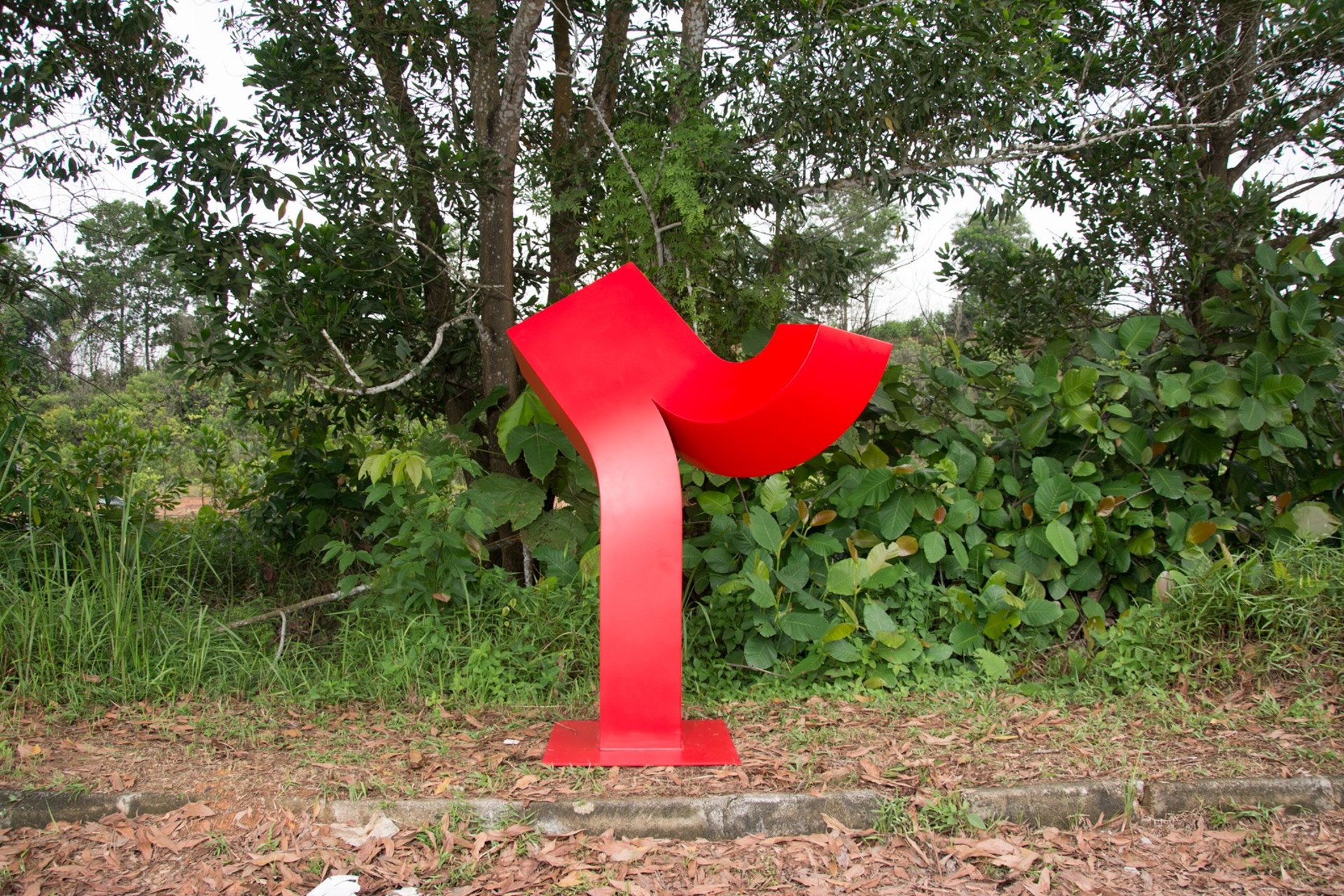 Superflex - Happy Kick, 2016
Painted Steel, H180 x 155 x 64 cm
A minimalist sculpture inspired by 'pop-art' sensibilities, the Superflex-Happy Kick captures a moment of elation when the 'legs' give a reflex, involuntary kick of joy.
Coloured in a festive red that also symbolises passion, energy and adventure, this large outdoor sculpture embodies a sense of fun and play that would animate a public space.
Produced in colour-coated steel as well as bronze.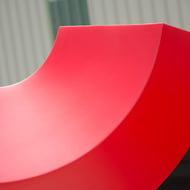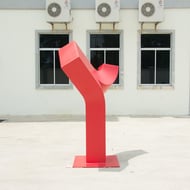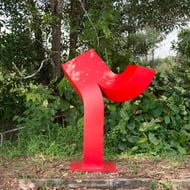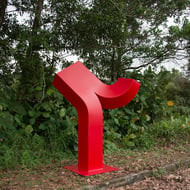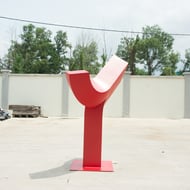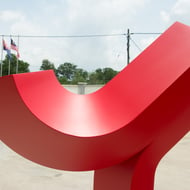 Bronze, H30 x 25 x 20 cm / H45 x 37.5 x 30 cm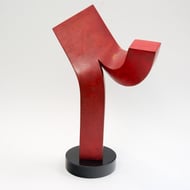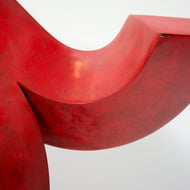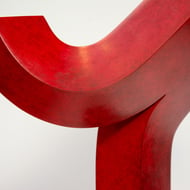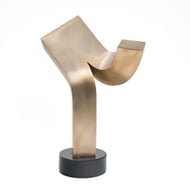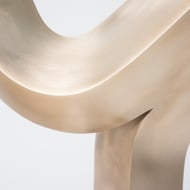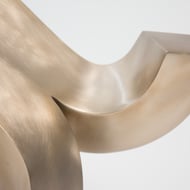 Produced in bronze, with red patina or natural finish.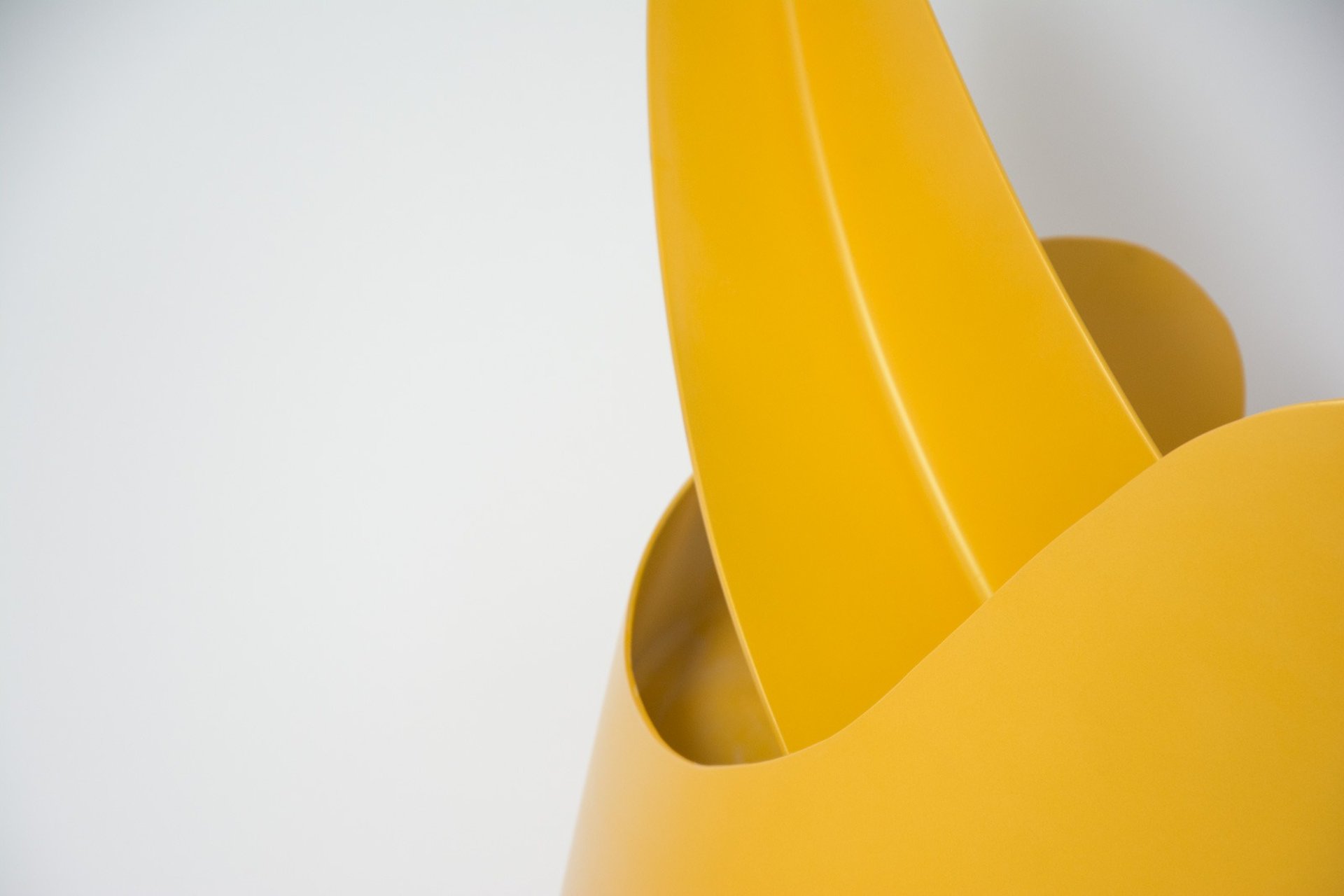 Exploring the figure of 'the dreamer' in all its variations – as visionary, adventurer and story-teller.
Gazing at the Stars, 2016
Painted Steel, H62 x 47 x 44 cm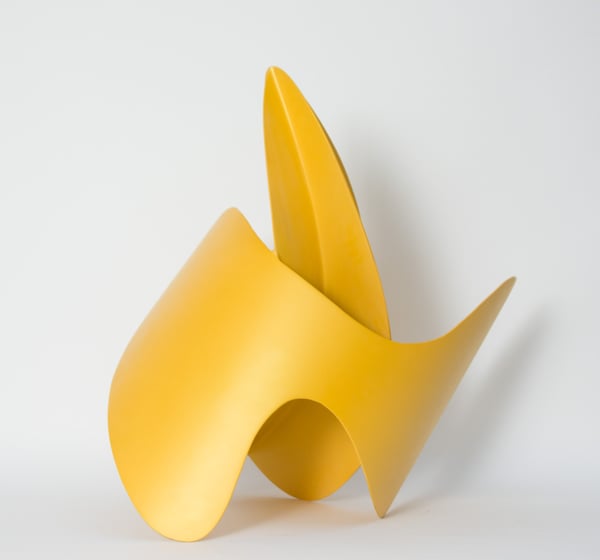 The Dreamer's world is one fuelled by imagination and a sense of wonder and marvel; it is a great world marked by hope and belief in something larger than one's limitations.
This sculpture captures the moment when the dreamer reclines, enveloped by wings, and gazes up at the sky full of stars, to begin another dream.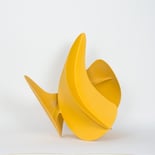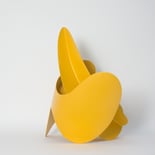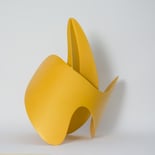 Steel, H67 x 70 x 60 cm | Leon Chen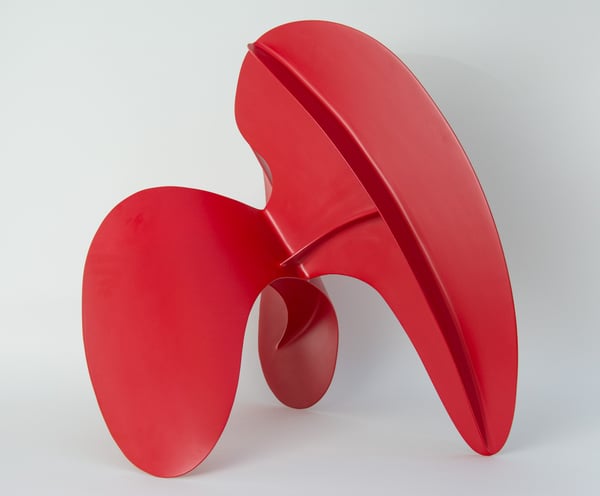 This work is based on the iconography, tropes and mythology of wings and flight – from the Greek myth of Icarus' flight near the sun, of angel wings and night birds of wisdom.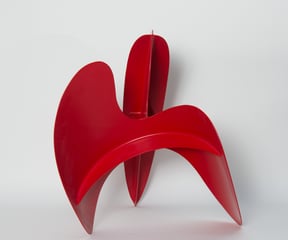 Bronze, H70 x 17 x 9.5 cm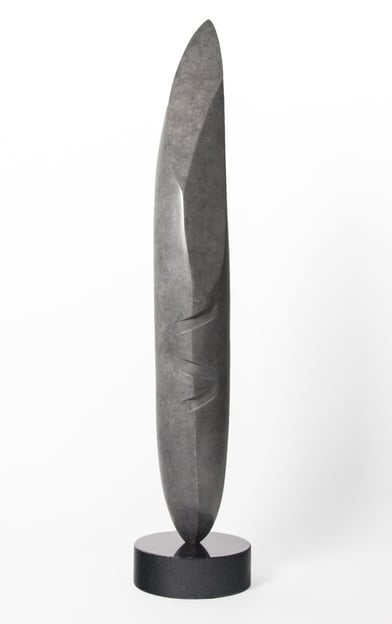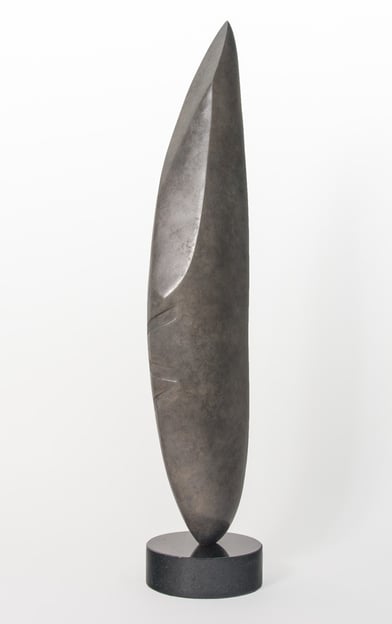 'The One' is a minimalist vertical sculpture that exudes a regal and charismatic
presence.
Its surface has subtle undulations and strategic facets that reflect light
dramatically. It also possesses decisive 'markings' that add character to the sculpture.
Produced in cast bronze with a choice of patinas (coatings).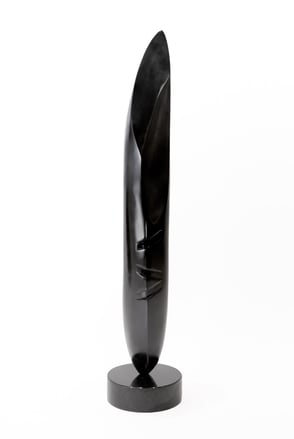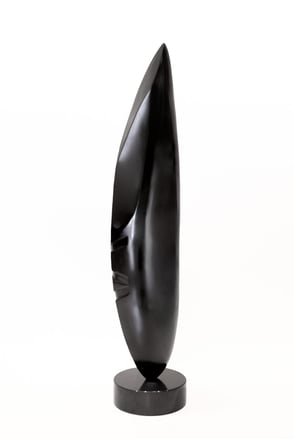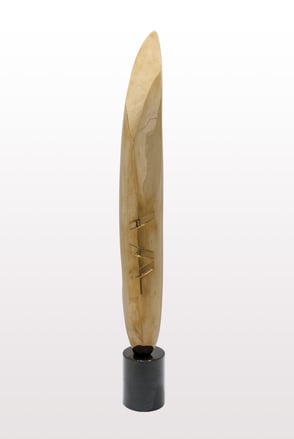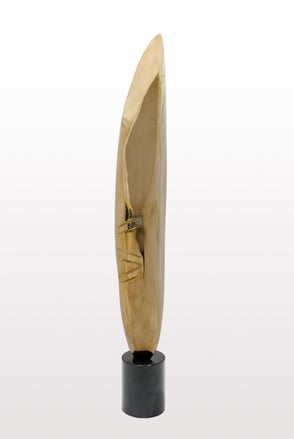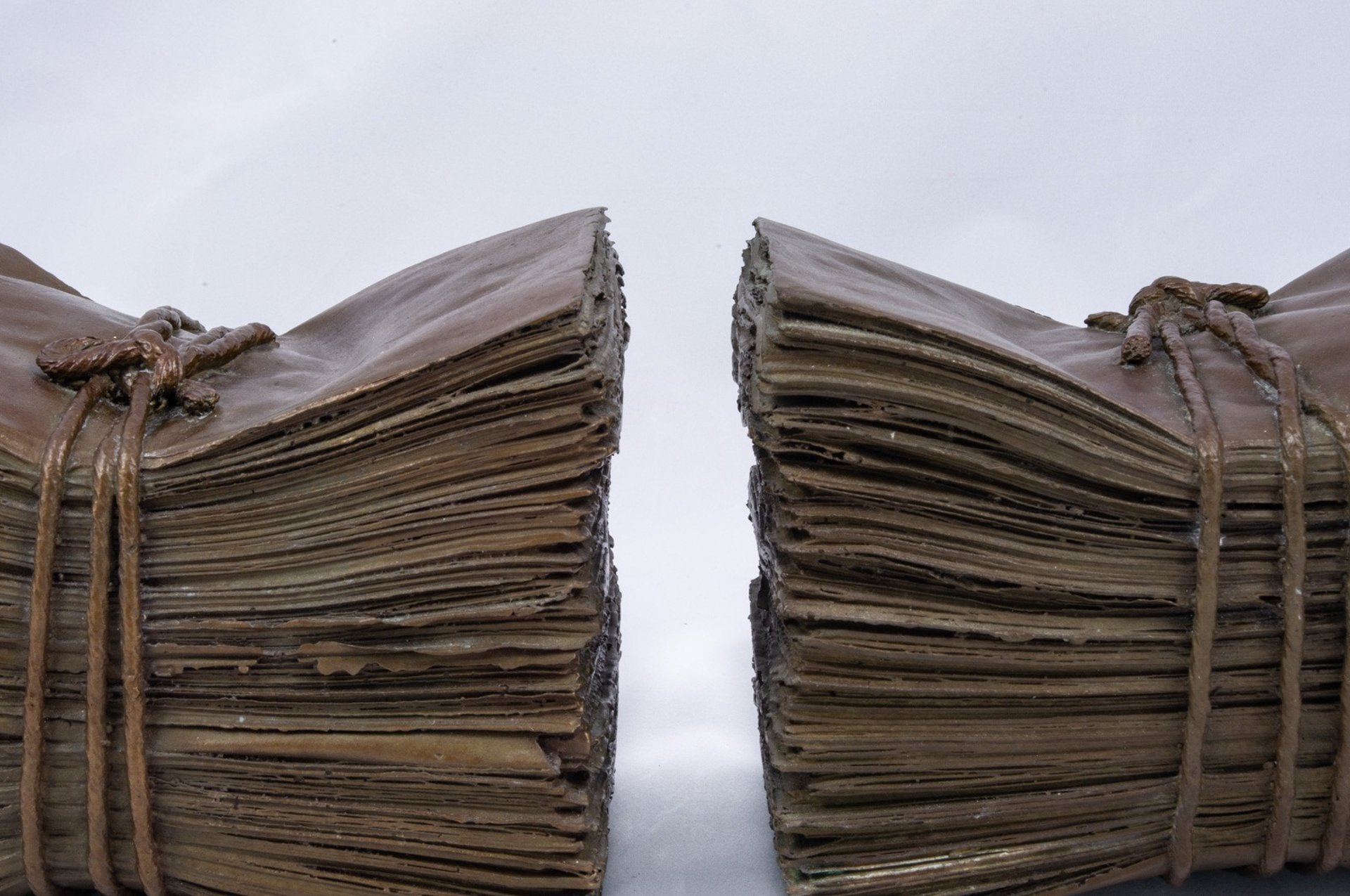 Money - Stacked, 1992 to present

Bronze, H10 x 15 x 12 cm each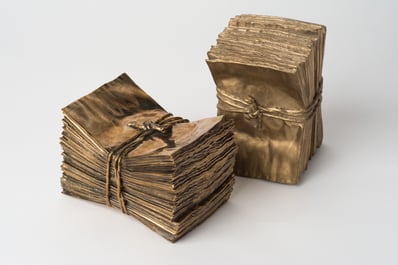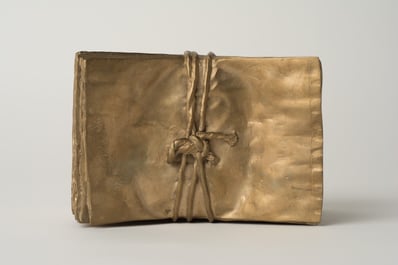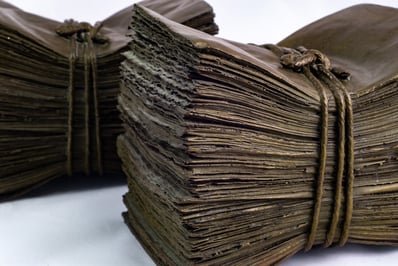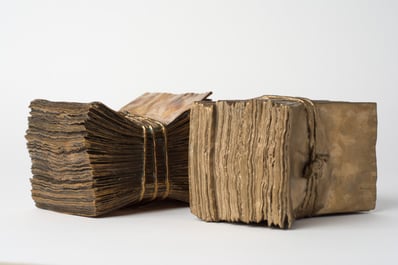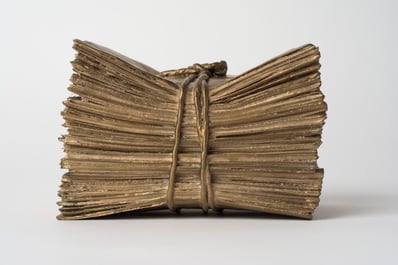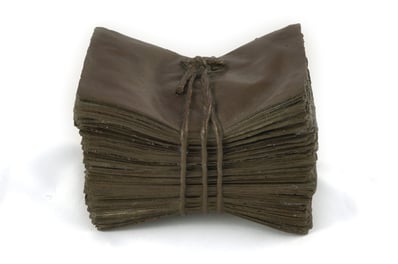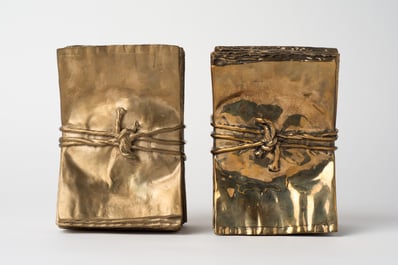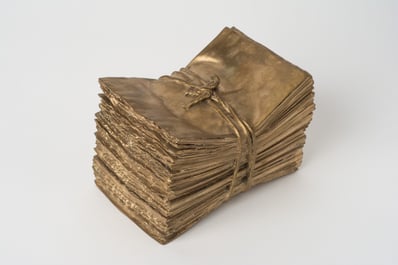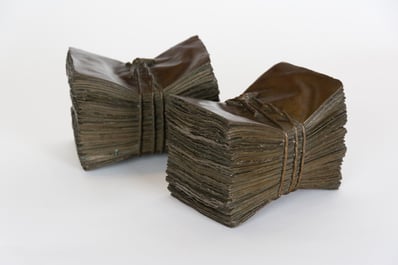 "The catalyst for Stacked was my encounter with an armoured bank vehicle. Heavily armed guards were protecting a stash of banknotes that looked like a massive monument.
I was stunned by the physicality and materiality of money in that moment.
The currency stacks had unexpected heft and mass; and in that configuration, they possessed a brute presence. I realised I had become so lulled by 'invisible' money (credit-cards, cheques, electronic transfers) that I had lost sense of the physical form of money.
So began a project that has lasted over 25 years – exploring coins and notes in stacks and columns, in rolls, bundles and blocks. I wanted to undermine the usual traits of money – the nebulous nature of electronic cash and the fragility of paper money. Casting in bronze allowed me to intensify money's sensuous and visceral qualities, and imbue it with longevity and a kind of invincibility."
Copyright © 2021 Fujuu Studio